2023 looks like it's proving to be a testing time for both pub and bar owners. Rising running costs, constantly changing trends and, although it seems like a while ago now, many are still reeling from the after effects of COVID. There are many threats to our public houses at the moment, and if there's any British institution that shouldn't be failing at the hands of the pandemic, it's the pub without question.
At Kara, we want to provide pub and bar owners with the information they need to keep themselves afloat during this difficult period and show them what their customers want to eat while they're out this year.
Cut Costs
As the cost of living seems to be at a never-ending high, the importance of saving costs cannot be stressed enough. But that doesn't mean the quality of your menu has to suffer. Some perfectly tasty meals can already be created on the cheap, and bread is the perfect staple food to create any low-cost dish – even deserts! Using our Sliced Brioche Buns, you can create some mouth-watering sweet treats, like a lemon Posset, Bread Pudding, or even a Baked Alaska!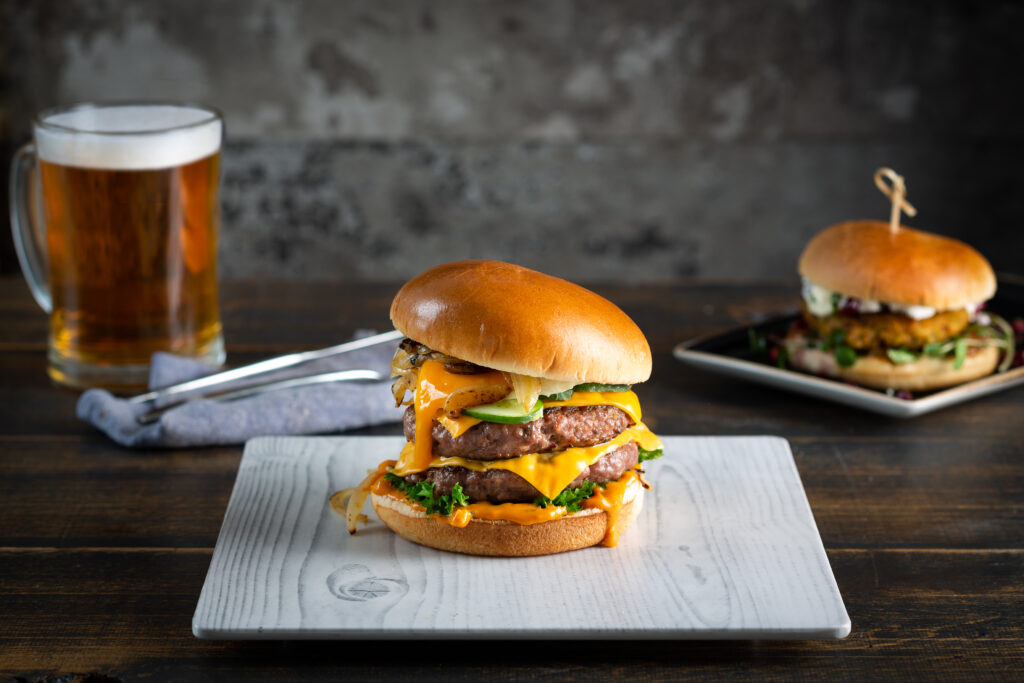 No Waste
Why throw away perfectly good produce when you can turn it into something unique to add to your specials board? Making good use of leftovers may seem like something that's saved in the home, but it can also be achieved in professional kitchens, too. Recipes like our Leftover Bread Lasagne can help you make crowd-pleasing dishes that reduces waste. Gather all your ingredients and turn them into a quick and simple dish that wouldn't look out of place on your main menu. Whether it's a starter, main or dessert, you can let your creativity run wild behind the kitchen doors.
Burgers
The most popular addition to pub menus across the country so far. No, seriously – 57% of pubs and bars have introduced new burgers to their menus in 2023 alone. So, if you're going to be revising your own menu soon, its best to make sure that the burgers you've got planned are going to stand out. Why not offer meat free options with our Vegan Brioche? With each dish, you'll be serving a delicious meal, and a little shock to the system for all the meat eaters out there.
Bar Snacks
Sometimes, a packet of crisps or salted peanuts might not be enough to scratch that itch. Maybe a dish with a bit more substance is in order, one that you can share with your friends whilst tiding you over until teatime. Gourmet bar snacks typically come lathered in breadcrumbs, we're talking scotch eggs, croquettes, stuffing balls; all the mini-dishes that look good on the plate and even better in your hand. It's always handy to keep a loaf of Fletcher's White Bread in your stock to help create breadcrumb encased snacks that are quick and easy to make, yet incredibly versatile.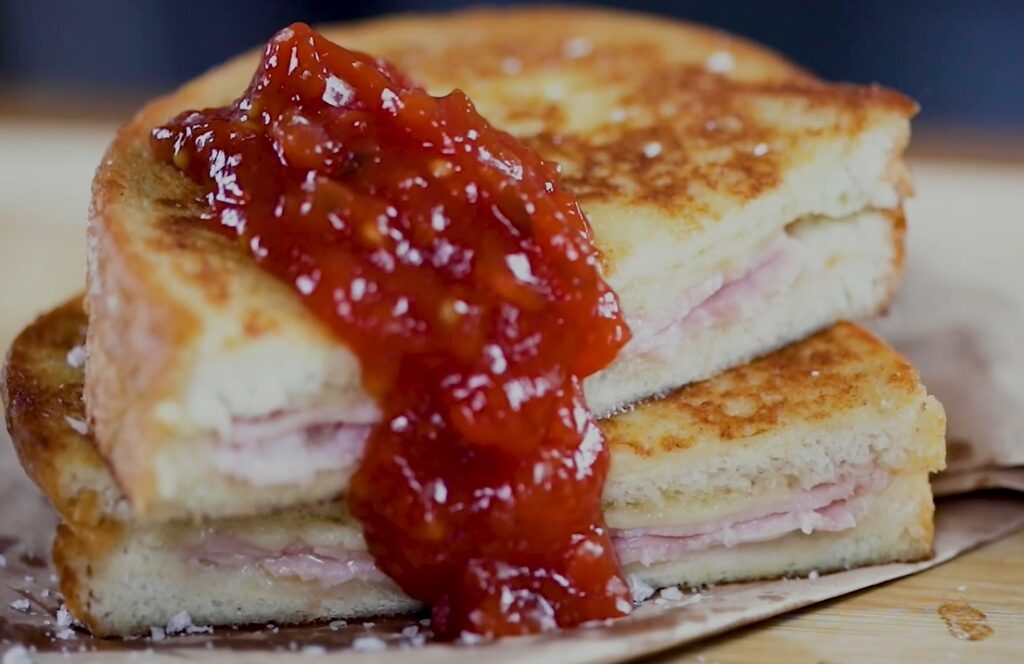 Sandwiches
When pondering what to eat for lunch, choosing a sandwich is often our default. We're all guilty of it, but it's time we started paying more attention to this midday mainstay. Snap your customers out of the monotony with some exciting ingredients. Our Gluten Free Chicken, Watercress & Orange Sandwich, encased in Kara's Genius Triple Seeded Farmhouse loaf, should do just the job
Japanese Influences
With the rise of chains like Wagamama and YO! Sushi changing our perception on available cuisines for dining out, this is your sign to get behind the Japanese food bandwagon. If you're not ready to bring some authentic dishes onto your menu, start off with some Japanese inspired meals like our Okonomiyaki-style Pizza. Blend the traditional flavours of wasabi and seaweed, and spread them onto a pizza base, courtesy of Kara's Doughballs.
No matter which trend you inject into your menu, we have the products that can help you deliver delicious, cost effective meals. Take a look at our range of wholesale bakery goods and find your nearest Kara stockist.