Finsbury Food Group comprises of a group of eight leading speciality bakeries located in the UK. Producing a vast range of sweet and savoury bakery products, collectively the bakeries specialise in producing a wide range of delicious baked products, especially for the wholesale food industry. In 2014 Finsbury Food purchased Kara's parent company, Fletchers Bakery, to become one of the largest speciality bakery and wholesale food groups in the UK.
Over 35 years ago Kara Foodservice sold its first floured baps within the foodservice arena. Since these beginnings, Kara has flourished with a portfolio of over 300 products which are available in over 200 wholesalers. Kara is proud to be part of Finsbury Food Group, one of the UK's largest speciality bakery companies.
As a UK incorporated company, Finsbury Food Group is a leading speciality bakery manufacturer, producing a diverse range of cakes, bread and bakery snack products. Bakeries within the Group produce bread and cakes for the major retailers, whilst also having a long-standing relationship within the licensed brand sector, manufacturing quality cakes for some of the biggest entertainment brands in the market.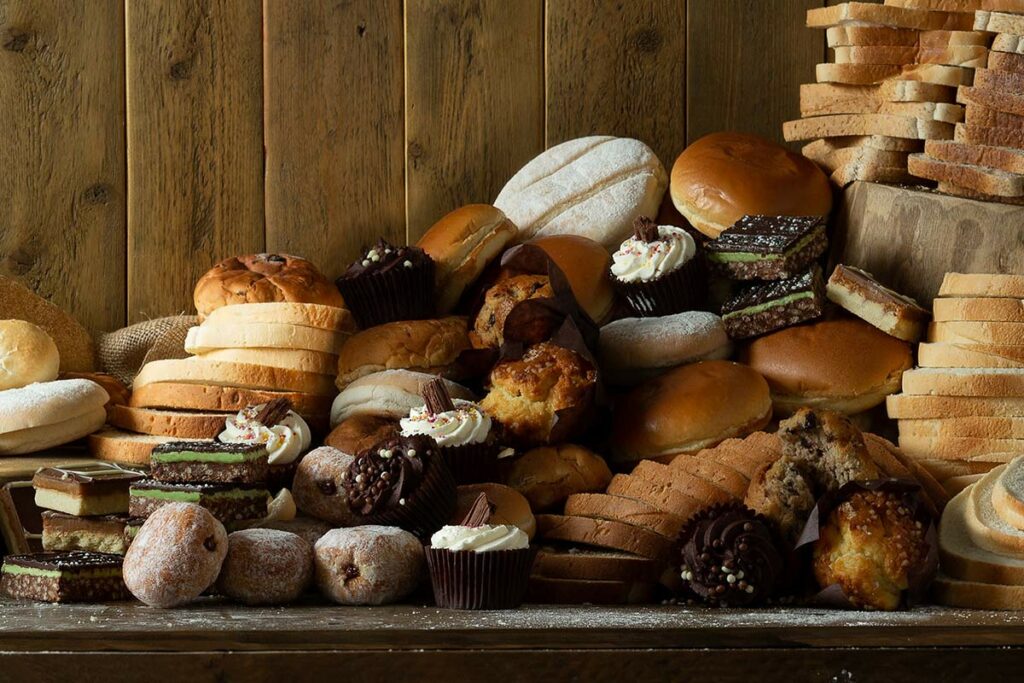 The out-of-home foodservice channel is vitally important to Finsbury Food Group, which has identified Kara Foodservice as its dedicated foodservice bakery brand. This allows the supply of high quality sweet and savoury bakery products to foodservice wholesalers, caterers and end-users. As Kara operates in this large, growing market, they are the first port-of-call for food wholesalers or independent caterers who are looking for a high-quality commercial bakery partner.
The Group is cooking up some ambitious plans to further grow its market share in their key bakery product range, whilst diversifying its tasty product portfolio, channels and customer base. Learn more about the Group.
Right, back to baking…