If you took part in this year's Veganuary, you might be coming towards the end of the month seeing light at the end of the tunnel (if you're going back to meat, that is!). At Kara, we have products and recipes for all dietary requirements. However, what we also have is the intention to potentially keep people eating vegan for just a little bit longer…
Valentine's Day is the time for us to show our appreciation to someone special by treating them to the gifts they deserve. One of the most popular ways to do this is by going on a romantic meal for two. Of course, the food is always expected to be good when heading out to a restaurant but on 14th February, this expectation is higher, which results in a surge of spending for eating out during this period.
Although the food must be good, so does the way it finds itself onto the plate in the first place. 67% of people are very conscious of sustainability, cementing a new generation of customers into the mainstream. Businesses are taking note, with chains like Wahaca setting out commitments for sustainable initiatives in the future. If you're looking to make this year's Valentine's Day vegan-friendly, we've developed some special recipes that make consumers forget it's vegan!
Zinger VFC Burger
Whether you're heading out or staying in, our Zinger VFC Burger is a dish that you can enjoy anywhere. By seasoning some vegan 'chicken' strips with chili, garlic and paprika, you will be sure to cook up some fiery flavours this February. Encased in a Kara Seeded Brioche Style Bun (which is also vegan!), you can get creative with the toppings and accompaniments.
Coronation "Chicken" Baguette
With over half of the market share, Beyond Meat is one of the most popular meat alternatives available to consumers today. It also makes for a great meat alternative for caterers and restaurants wanting to create flexible British classics. Whether it's for Valentine's Day, or any other day of the year, our Coronation "Chicken" Baguette recipe can deliver whenever, wherever. Comfort food is always popular on a menu, in addition to meals that quintessential 'pub grub favourites' and this addition to the menu (served in Kara's Fully Baked Baguette), is no exception.
Sundried Tomato and Artichoke Pizza
Vegan alternative meals are some of the most expensive within restaurants, carrying a 32% mark-up on an average meal. By using Kara's versatile doughballs, you can create a vegan meal worthy of the added premium. It's hard to go wrong with a pizza; easy to make and easy to impress, and our Sundried Tomato & Artichoke Pizza is more than a simple vegan option on the menu. Spread some black olives on top for a decadent and delicious meal that can be shared or enjoyed for one.
Kale & Pomegranate Salad
Tasting just as good as it looks, our Kale and Pomegranate Salad has all the ingredients to make a Valentine's evening wonderful. With some sensational additions of chickpeas, cashews, and cucumber thrown into the mix and drizzled with the vibrant pomegranate vinaigrette; you've got a dish that sends your tastebuds straight to summertime. Best served with Kara's Part Baked Petit Pan, so you can mop up every last morsel of flavour.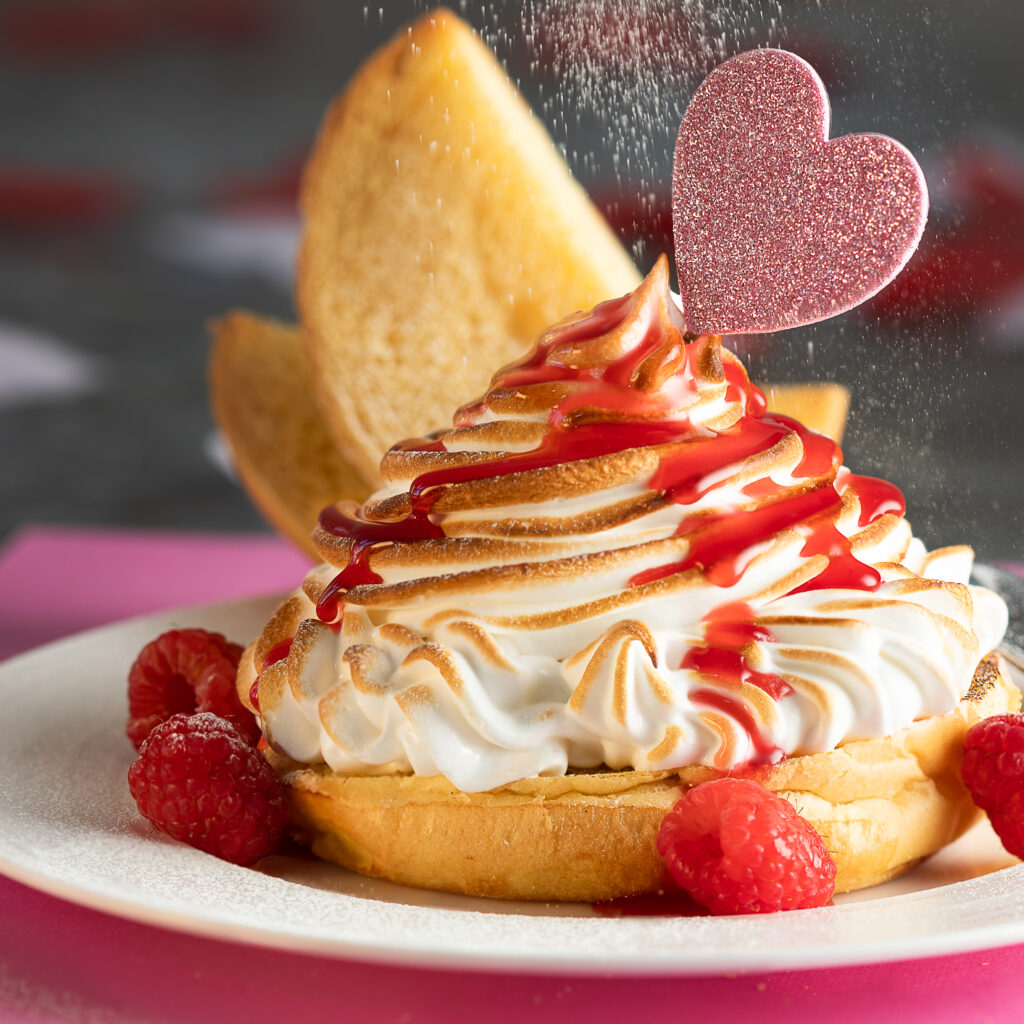 Brioche Baked Alaska
As the evening draws to a close, there aren't many better options to round off a delicious dining experience than our Brioche Baked Alaska. A sweet and simple sharer dessert that's as tasty as it is romantic. Our Baked Alaska, made up of meringue and vanilla ice cream, is served on our Sliced Brioche Bun and drizzled with Raspberry Sauce. And the best part? We didn't have to mention that it's vegan to catch your attention!
Ready to add some vegan friendly products to your menu? Take a look at our range of vegan wholesale products, or for more inspiration, explore more of our tasty vegan recipes.