Welcome to Kara-fornia
From English breakfast to American Pancakes, trifles to twinkies. Our collective tastes have veered onto Route 66 over the years. At Kara, we're big fans of American cuisine, and judging by the constantly growing rate at which us Brits are consuming, we're not alone. All the main fast-food options that the States have to offer can be found in most towns in the UK, with more and more franchises making the move overseas. However, why are they so popular and why do we love their cuisine so much?
You can't beat the old English classics. Fish and chips, Cornish pasties, scones – all iconic in their own right. Having said that, given how reliant we are on other countries for their cuisines, we'd be missing a trick if we didn't look to America for some more inspiration. It's not like they don't know how to do food the right way.
If you're feeling hungry and you aren't feeling up to cooking, what would be your first instinct? More often than not, it's heading to your nearest drive thru for a cheeseburger or some fried chicken. It's not the healthiest option but taste, price and convenience are more-or-less guaranteed. Kara has a wide variety of wholesale bakery products, perfect for the hospitality sector, that could help you tap into this food trend with American infused cuisine.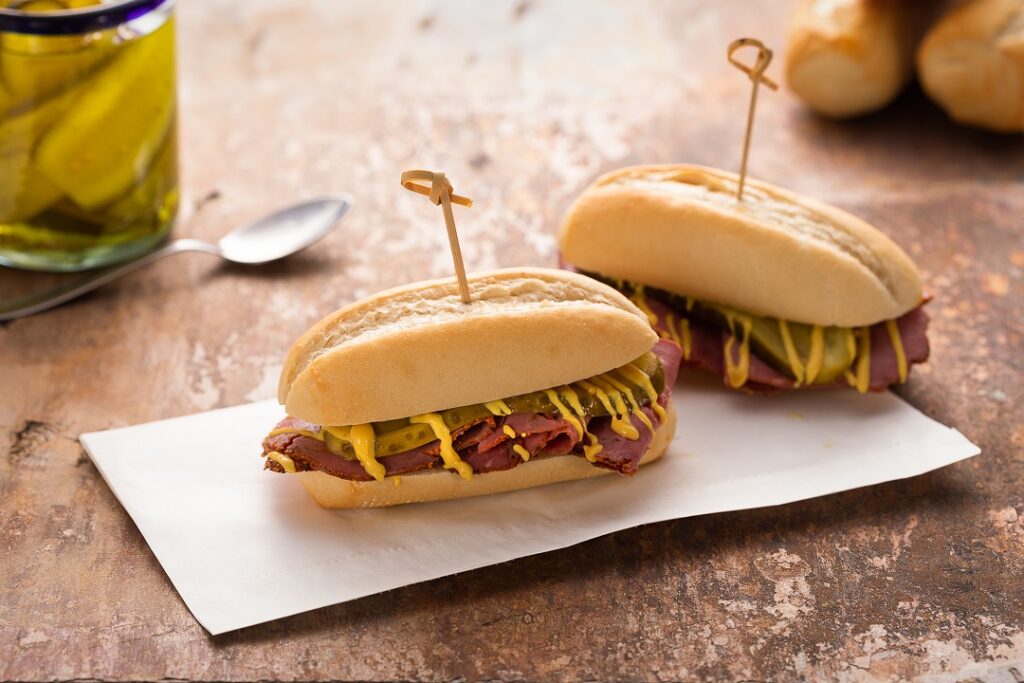 Doughballs
Yes, we know, pizza is originally an Italian dish. However, if you're craving a real taste of eastern USA, then make those bases as thick as possible and enjoy a truly deep dish. Our doughballs are perfect for any pizza dish, also available in a sourdough option for a healthier, heartier dining experience. Trust Kara for your base – trust yourself with the toppings.
Burger Buns
When it comes to American food, you've got the green flag to go all out. Bigger size, more flavours, more ingredients, the whole nine yards. So why stop at a standard hot dog bun when you can maximise your dishes and opt for one of Kara's wholesale baguettes instead? It's what your customers deserve – and it gives you plenty of opportunities to flex your creativity in the kitchen with fillings that burst out.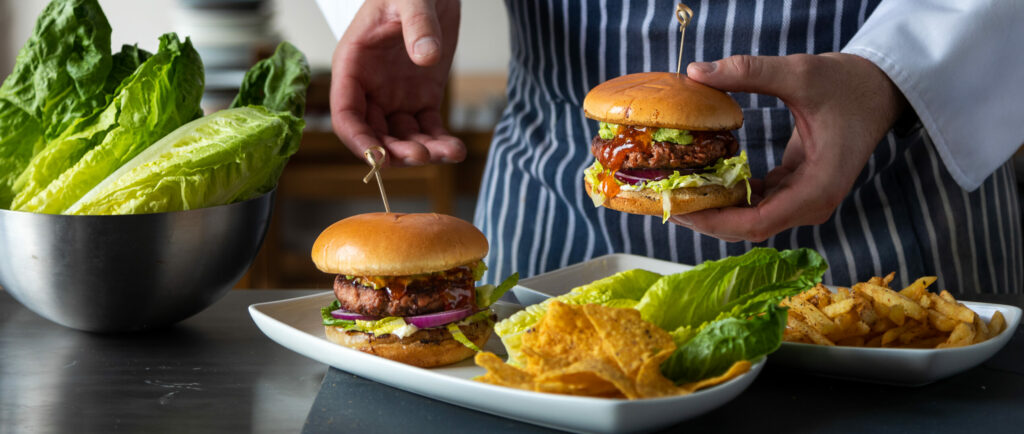 Sandwich Bread
The Americans love a good sandwich – plenty of filling on fresh rounds of bread. It's the ultimate midday meal. Cross over the Atlantic and you'll find the British are exactly the same, joining the "club" of sandwich lovers. However, there's another US staple that you could use your leftover bread for: pancakes. Find out how you can stack your menu even higher with a very sweet treat, using Kara's very own recipe.
If you're looking to inject some global cuisine inspiration into your product range, or even your menus, we have the products for you. Take a look at our range of wholesale products including Artisan bread, doughballs, doughnuts, muffins and buns. Want to make dishes that make your customers return time and time again? We have a portfolio of recipes, all created using Kara products, that are guaranteed to be crowd pleasers.