2022 was a year of vast uncertainty. With the cost-of-living crisis being at the forefront of everyone's minds, people started looking at how they could keep their spending down. In 2023, not much has changed, with people still trying to save where they can.
While this has affected the general public, it has hit wholesalers and restauranteurs in particular. Stock and running costs have gone up – pair this with a loss in demand, and it hits profit margins hard.
However, this doesn't mean that the quality of your meals you provide has to suffer. There are still so many tasty options you can add to your menu without breaking the bank. The beauty of the products we sell at Kara Foodservice is that they can be added to any meal to make it hearty, fulfilling – and delicious. Here are some ideas on how you can provide cost-effective meals that still taste delicious.
Lemon & Raspberry Posset
A dessert that can be served all year round, our Lemon and Raspberry Posset will encourage you to look at the staple items in stock and create something irresistible for customers to enjoy. If you really want to keep the costs down, you could include just one flavour and it would still be a welcome addition to any menu. For some added depth, mix some leftover brioche in there for good measure and some added crunch.
'Cong You Bing' Breads
Just because you're trying to keep costs down doesn't mean you have to stick to the same recipes over and over again. Create cost-effective meals whilst still mixing up your menu with different cuisines from across the world. Why not start with our Chinese scallion pancakes, otherwise known as 'Cong You Bing' Breads? Perfect when served as a sharer, there will be enough to go around for sure.
Garlic Knots
As simple as they sound. A portion of Kara's wholesale doughballs, lathered in butter and garlic, garnished with sea salt and parsley. Garlic Knots have become a mainstay in the starter menus of restaurants up and down the nation and for good reason: they're cheap and easy to make. They're versatile too, as they can be served as both a starter and side dish.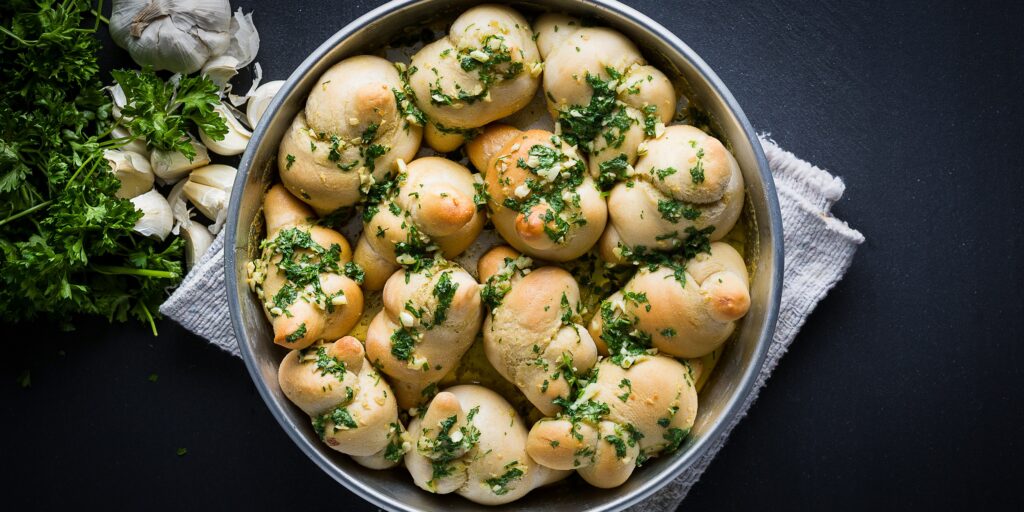 Jam Roly Poly
A trend that gained a lot of traction in 2022 was the return of retro brands and dishes, and there aren't many items as iconic as the Jam Roly Poly. Not only is it as quintessentially British as the Union Jack, but it's also incredibly cheap and easy to make with only 4 ingredients needed in the recipe. Our doughballs provides the base for all sorts of meals both sweet and savoury, including a…
Stuffed Crust Twist
One to inspire your customers and social media scrollers. Giving the term 'sharing plate' a whole other meaning, our Stuffed Crust Twist will be an impressive addition to any menu. Not just for how it tastes or its social reach, but for the fact it can be created for on a budget. Tomato paste, cheese, doughballs – that's all you need for the base of this mouth-watering starter. As for the toppings? Well that's up to you. Get creative with a variety of herbs, vegetables, meats – you name it.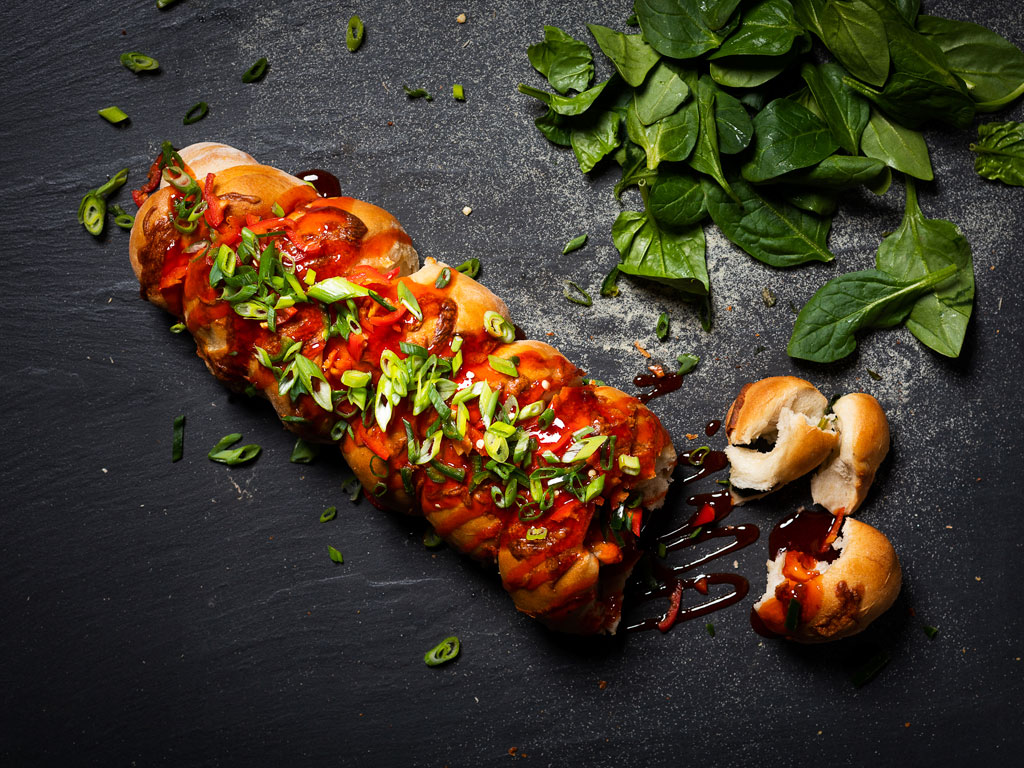 Pumpkin Soup
Soup is a great staple for any menu as its light, works well with a sandwich or bread roll – and its often very low cost to create. Filled with fresh ingredients, our Pumpkin Soup can be served at all times and is a great crowd pleaser – as well as a Winter warmer! Anyone can make it, and everyone can enjoy it. When soup is served, bread is always a favourite accompaniment. We could list the products that complement our Pumpkin Soup, but you can't beat traditional sliced bread. Fletchers thick sliced bread is a great dipper for soup, whilst also being vegan, helping you cater for all dietary requirements.
Our range of wholesale baked goods can help you create a wide range of delicious cost-effective meals whilst still keeping your menus fresh and exciting. View our range of products today or get inspired with more of our recipes that offer cost-effective yet crowd-pleasing plates.