Easter is a hungry, hungry holiday. It's a moment to enjoy spending time with our family and friends, indulge in some delicious food and – in most cases – enjoy some chocolate! But chocolate isn't the only thing that people will be enjoying over the long weekend. Now is the time to look at how you can update your menus, using some of our delicious wholesale bakery products, to create fun and enticing dishes that will be loved by everyone.
Vegan Scampi Burger
While most of us are transfixed on the thought of eating as much chocolate as possible at Easter (including us!), don't skip too far ahead. There's still Good Friday to come before all of that. The premise of giving up food groups resonates all too well with vegetarians and vegans, so why should they miss out on starting Easter off with seafood? Introducing the Vegan Scampi Burger. The perfect addition to festive menus all over, served in our wholesale Seeded Brioche Style Bun, this fish-free dish can be enjoyed by everyone.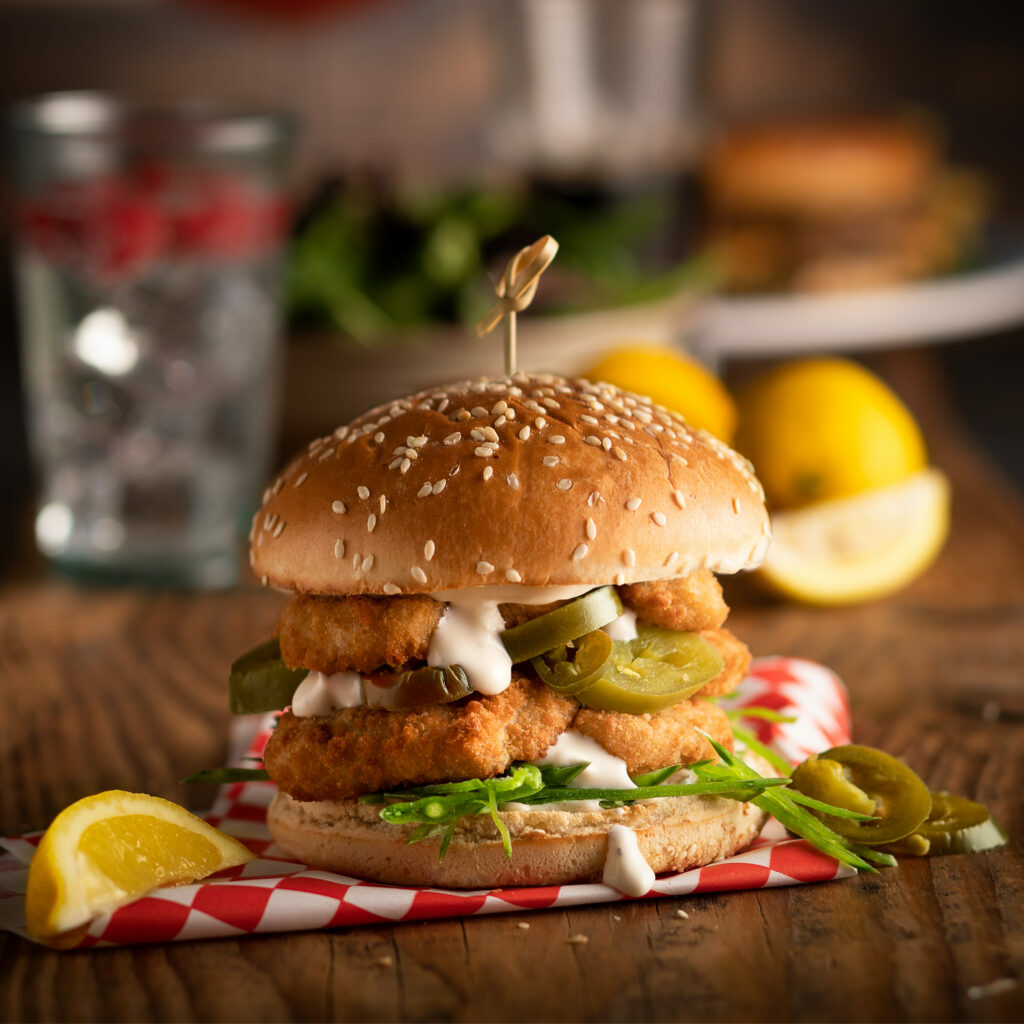 Simple Sunday Dinner Burger
It doesn't have to be Easter Sunday to enjoy a roast dinner, but like every other day of the week, it's always the highlight of the day. So, while on the theme of delicious burgers, picture this: all the best bits from a traditional roast (yes, including the gravy), all encased in one of Kara's wholesale Sliced Brioche Buns. May we present to you the Simple Sunday Dinner Burger.
Dirty Dunker Burger
But what if you want your gravy on the outside of your burger? Well, prepare to dive into the Dirty Dunker Burger, and make your Sunday lunch unforgettable this Easter. To make this a success and keep customers dipping for more, your burger is going to need a sturdy structure, and our wholesale Gourmet MK4 Sliced Brioche Buns are the answer.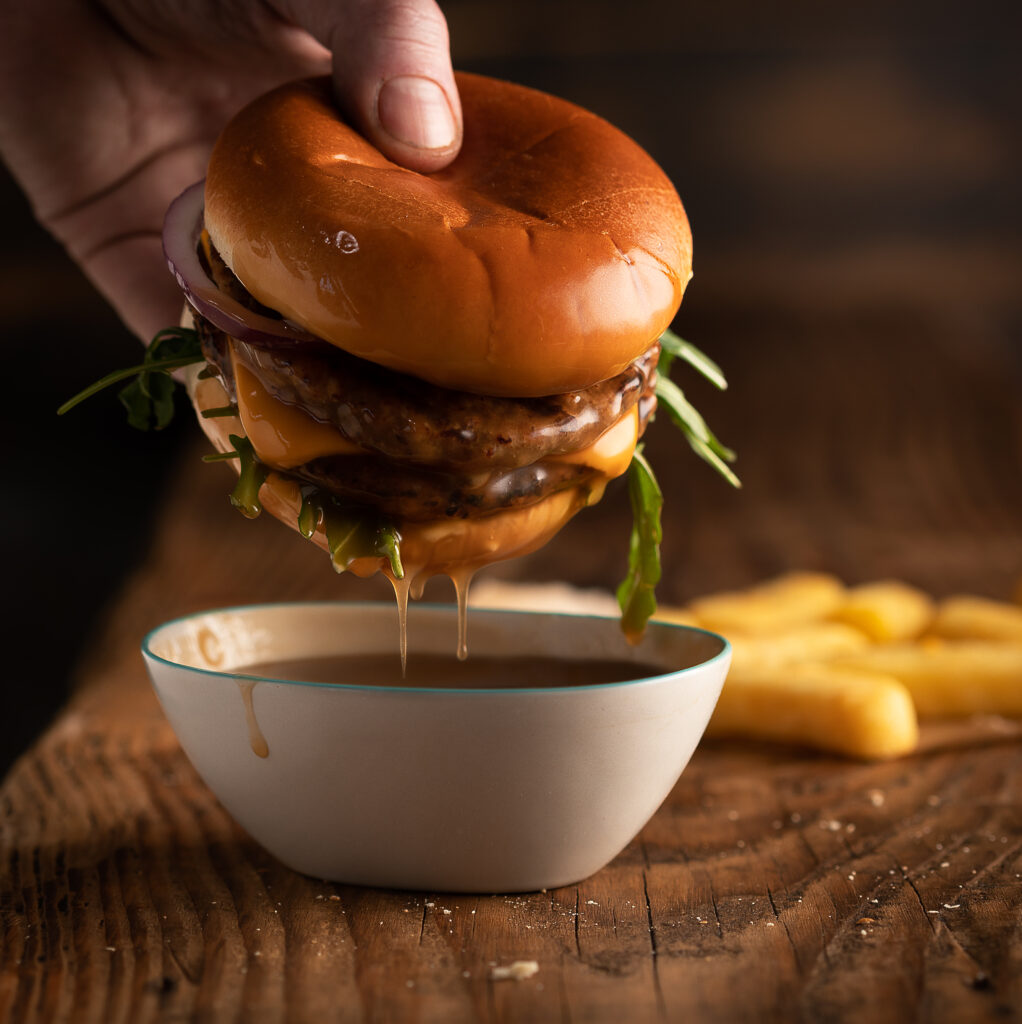 Simple Easter Donuts
Seeing donuts for sale in a shop window is always going to give you an opportunity to stop and stare. Add some chocolate fudge icing and mini eggs on top, and you have our Simple Easter Donuts that are as irresistible as they sound. If you want to get your customers flowing through your doors, order yourself some wholesale Sugared Ring Donuts from Kara and have some festive fun with your decorations.
Bunny Muffins
The Easter period is probably the hardest time of the year to get kids to eat their vegetables, and that's not to say we don't understand why! 'Tis the season after all. Maybe the decorative icing carrots on top of these Bunny Muffins might be the compromise needed. By using Kara's wholesale Lemon & White Chocolate Tulip Muffins, you'll have a quick and easy solution to serving your customers a zesty, flavoursome snack.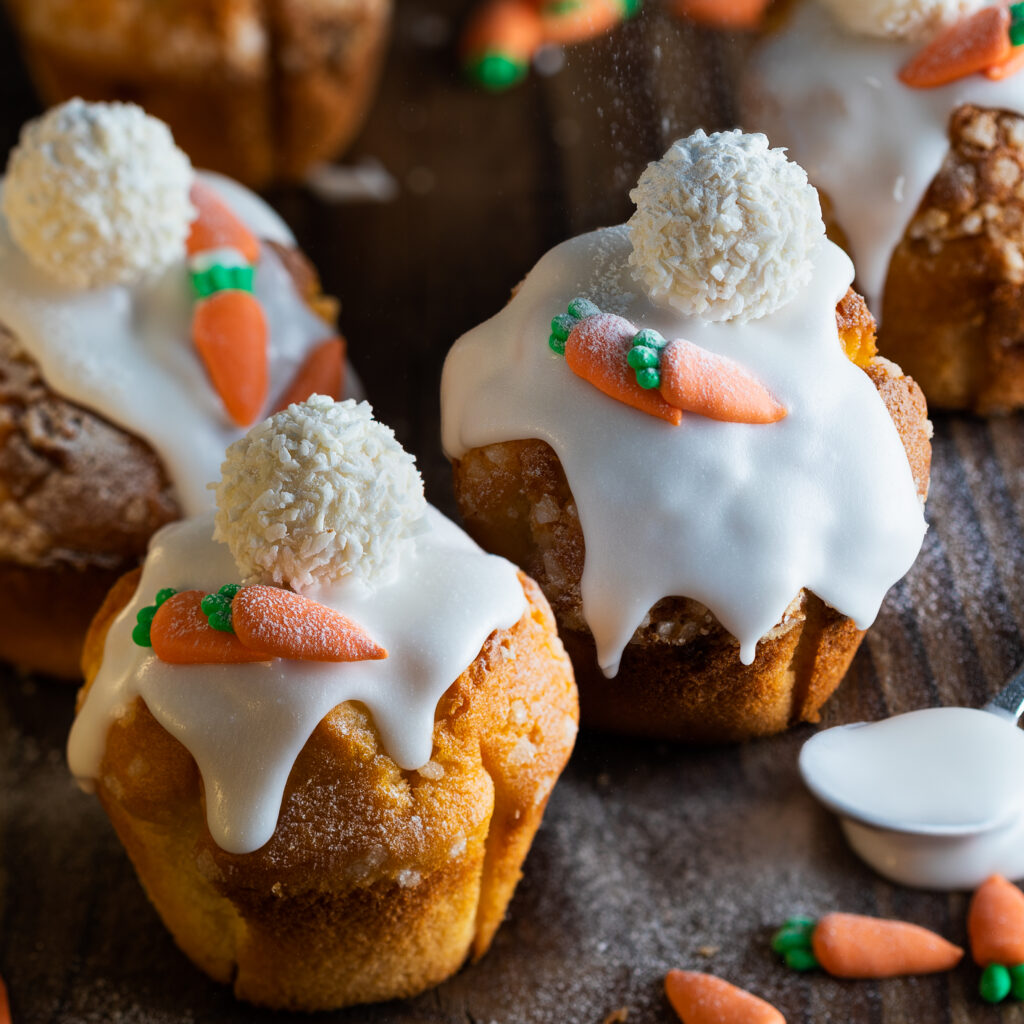 Cheesecake Bombs
So much taste exploding from such a little package. Cheesecake Bombs are a perfect sharing option that can be served far beyond the festive period. So, if you've got some spare wholesale Doughballs lurking around, bring something a bit out of the ordinary to your menu and set yourself apart from the rest. Your customers will thank you for it (after they've stopped eating your Cheesecake Bombs, that is!).
There are many more opportunities to create something special this Easter, especially when using our wide range of wholesale bakery products. If you're still strapped for inspiration, more of our recipes can be found on our website.