It's natural for us to reminisce over how good the past was. The memories we yearn to live in again are made up of many parts of our life, but one that will remain a constant is the food we ate. While we'll most likely never have the specific meals we so fondly remember again, we can try our best to recreate them to relive cherished memories. And who knows, by showing you which nostalgic foods are going to be trending this year, we might reignite some of your own forgotten pastimes to inspire your menus!
Tuna Melt
A tuna melt is one of the most intense lunchtime options out there, bursting with flavour. However, as sandwich fillings go, the tuna melt rarely gets a look-in, compared to more popular options such as chicken and bacon. At Kara, we think they're due a comeback – in fact, we owe it to the tuna melt to bring it back. But, with all the layers of ingredients needed to do the sandwich justice, you need the correct bread to go with it. For us, Fletchers Thick White Sliced Bread will give you the perfect structure you need.
Bread and Butter Pudding
In the midst of the TikTok and Instagram-fuelled landscape of online recipes, you rarely see a good old bread and butter pudding pop up. And if you do, then it's been a long time coming. However, we suspect they're set for a big comeback this year, what with the increased cost of living. So, start your preparations and look at including our Marmalade Bread And Butter Pudding into your menu – perfect for when you've got any leftover bread from sandwiches, etc.
Baked Alaska
This is one of the most nostalgic foods to make a comeback this year. Another great way to utilise left over brioche buns in your kitchen is to create a simple but delicious Baked Alaska. Lather your Sliced Brioche Buns with ice cream, meringue, and raspberry sauce to set your customers clocks back to a retro time. If you take them back to simpler times with our recipe, then they'll keep coming 'Back To The Future' for more.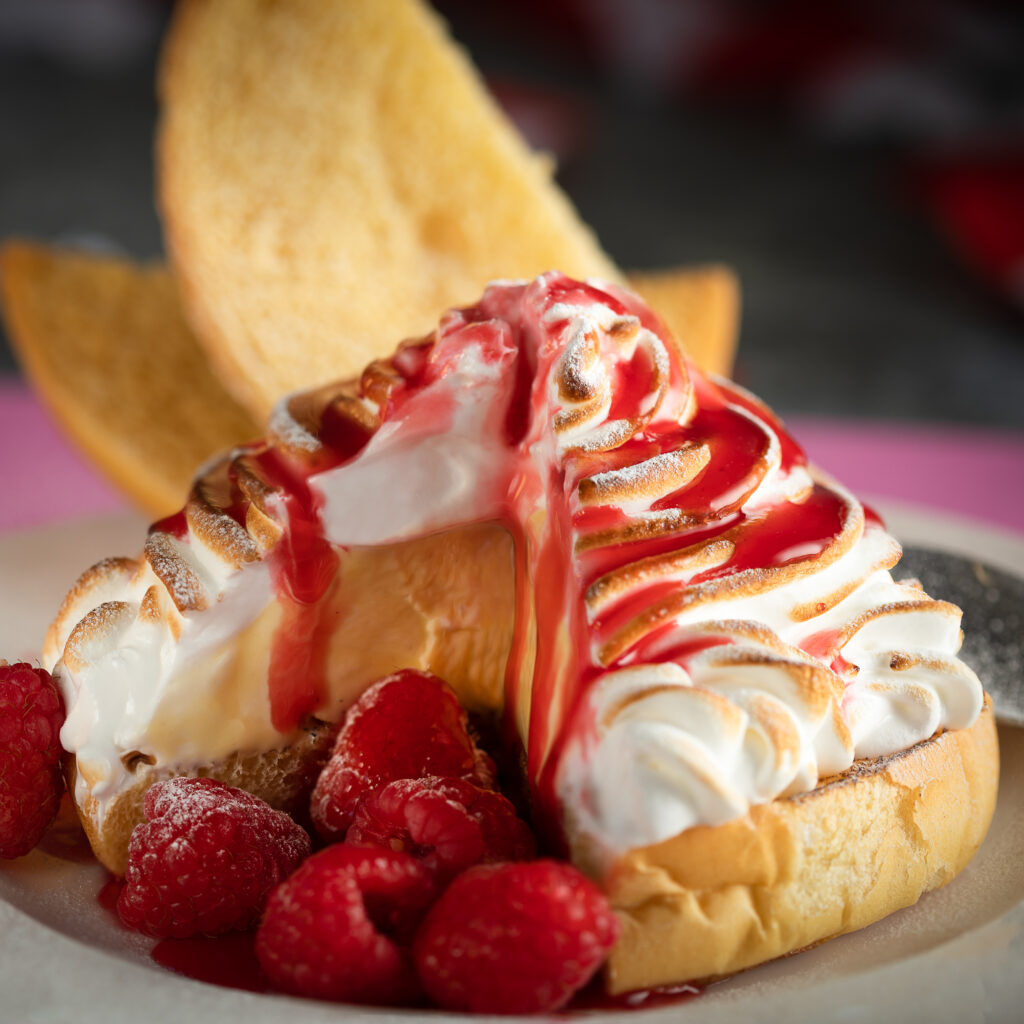 Messy Burgers
With more burgers getting added to menus across the country, its only right to go all out with the options you're bringing to the table. Take it from us, the messier the recipe, the better. In fact, if your burgers bear even the slightest resemblance to the sloppy joes of old, then you're on to a winner. Take the messy burger concept up to 11 with our Dirty Dunkin Burger, served with a side of homemade gravy. High on taste and flavour (and mess) – make sure you stock up on napkins ahead of serving this dish!
Donuts
As you watched your boxy TV back in the day, you'll recall there was one particular food that both your run-of-the-mill police officers and Homer Simpson shared their love of on the circuit: The donut. Simple in it's design, this sweet treat looked as good in real life as it did animated and will continue to be something that people drool over throughout 2023. With Kara's Sugared Ring Donuts, you have full control over making them look the part. Whether you go for that iconic pink glaze or try something new, just make sure to leave some for the rest of your customers!
"You guys give up? Or are you thirsty for more?"
Looking for more nostalgic foods for your menu? Kara has a complete variety of recipes and products designed for caters that will bring the good times forward into the present day.