Every new year brings new challenges for the hospitality sector. New foods, changing diets, differing lifestyles. All of which should be considered when looking ahead for the next 12 months, and 2023 is no different. Plenty of fresh-faced trends are set to hit the hospitality sector this year and our job at Kara Foodservice is to make sure you're prepared for what's to come.
Vegetables Galore
By using modern techniques, you can transform humble vegetables from forgotten side dishes to the staple of a main course – all without having to compromise on a loss of flavour or an (unwelcome) increase in costs. Vegetarian and vegan diets are slowly but surely finding their way into the mainstream hospitality sector, and if you're going to be serving more meat-free dishes, its only right that the bread you serve follows suit. Our Vegan Brioche is the perfect accessory to a mouth-watering vegan dining experience, with enough versatility to be used across your menu.
Modernised Comfort Food
The UK is one of the most diverse communities in the world. With all those cultures coming together in one small island, why should our comfort food be monotonous and predictable? Modernised comfort food puts new spins on much loved classics, while keeping in tune with the culture of which it comes from. Why not try a blend of two cultures with our Katsu Burger which uses our wholesale brioche buns as the carrier? Injecting that extra shot of life into the standard chicken burger, this recipe gives you the best of both American and Japanese Cuisine in one delicious package.
Low-Waste Meals
The environment is at the forefront of everyone's minds at the moment, as we constantly look at ways to become more efficient in our daily lives. Make clever use of ingredients to help reduce food waste. Food waste is a big issue within the hospitality sector but low-waste meals will encourage you to think about how each ingredient you use can stand out in their own way and contribute to your customers' enjoyment. As you aim for minimum waste and maximum flavours in your new dishes, you'll be rewarded with less costs being spent on ingredients in return.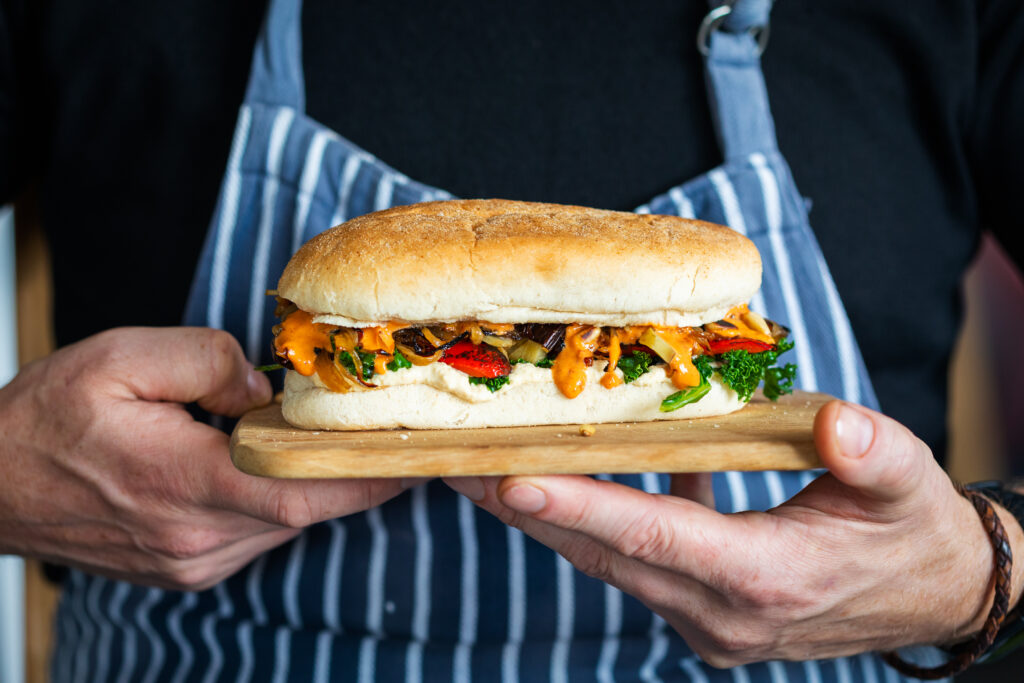 Flavour Contrast
A lot of restaurants end up serving similar dishes to their competitors which can leave consumers unable to choose between suppliers. 2023 is the year to offer something your consumers have never had before. Unexpected combinations of flavours, colours and textures are set to take over this year, highlighting the chef's creativity and giving your venue the boost that it needs. Take our Gluten Free Chicken, Watercress & Orange Sandwich for example. Blending flavours from all areas of our diet to create a unique lunchtime meal you won't find anywhere else, completed with our wholesale Genius gluten free bread.
Share The Love
Food is much more than something we consume – it provides a celebration of life which brings people together. With sharing platters comes the potential for chefs to thrive and cook from the heart, and that shared passion will shine through in the food you serve. Our Chilli & Lemon Dough Sharer, created with our wholesale doughballs, is simple in its design, but that's all it needs to be. The tear and share aspect bringing a warmth to the dining experience, whilst providing a dish everyone can enjoy.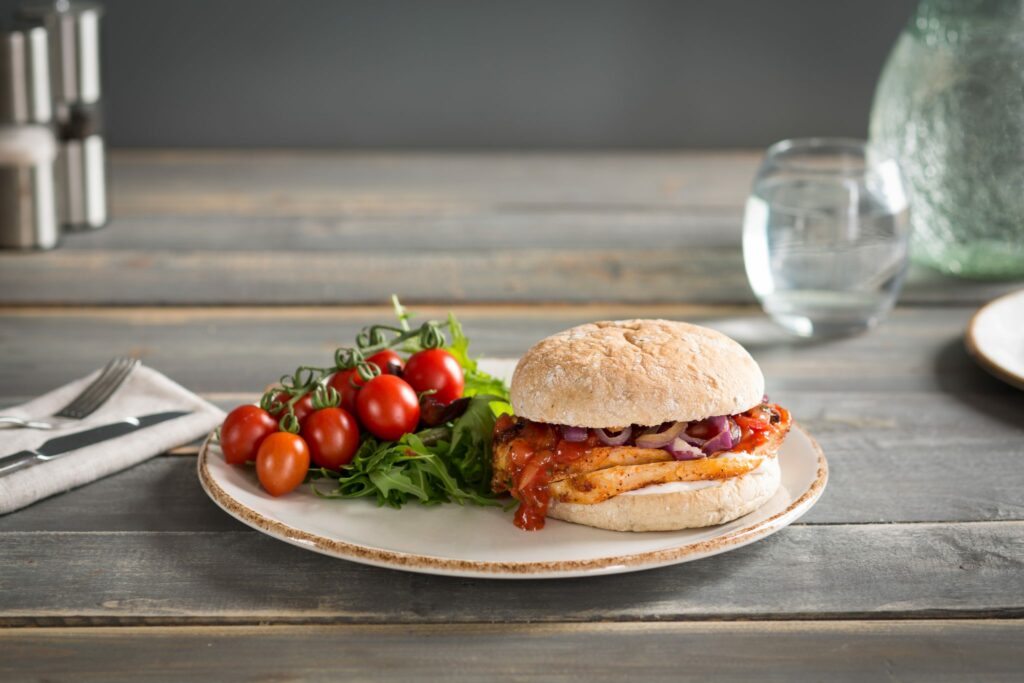 Inject The Feel-Good Factor
We're no longer feeling quite the same effects that COVID caused and now things seem brighter, people just want to feel good again. Start serving your customers positive yet tasty dishes that uplift the mind, body, and soul. Look into nutritious, body-boosting ingredients that not only taste good, but they do good, too. Now more than ever consumers look for healthier alternatives on the menu, so consider this when developing your dishes.
If you're looking for some inspiration to set your menus up for success in 2023, Kara has what you need. Explore our range of wholesale products such as bread, doughballs, doughnuts much more. We also have a fantastic selection of recipes which can inject some new flavours into your menu – all of which can be created using our delicious and nutritious range of baked goods.