As everyone had an abundance of wheat and flour in their cupboards during the COVID pandemic, the public has developed a demand for sourdough bread through trying to make some themselves. While most people love the tangy taste, the real qualities that set sourdough apart from all the others are the health benefits that come with it, including being easier to digest, helping to manage blood sugar levels and even reducing the risk of heart disease.
With all this in mind, it makes sense for us at Kara to have sourdough in our line-up of wholesale bakery products. To give you an idea of how you can use this superfood, we've got some recipes lined up that not only taste good but do good too.
Vegan Pizza
Europe are the biggest consumers of sourdough bread on the planet, so it's fitting for the first recipe on this to be from the continent. Keeping it simple, the pizza can be a great way to introduce sourdough products to your menu. And while you're at it, you might as well reap the health benefits with our Vegan Pizza. Easy to make, cost effective, and with our wholesale sourdough bread balls serving as the base, a unique take on an Italian classic.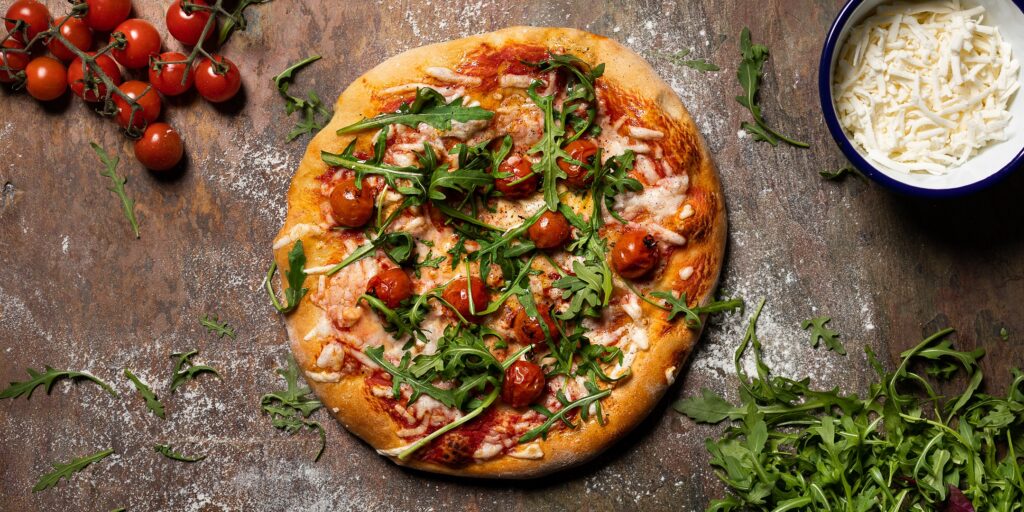 Double Mexican Burger
Burgers can get boring after a while. The same ingredients, the same bread buns. The only difference between them is the menus that they appear on. Inject a bit of life into your menu with a Double Mexican Burger. Two beef burgers, topped with guacamole, crushed tortilla chips, and melted cheese. All of which is encased with a Gourmet Sourdough Bun.
Chicken, Watercress & Orange Sandwich
A lunchtime delight, full of vibrant flavours and gut-friendly goodness. Originally a gluten-free recipe, our Chicken, Watercress & Orange Sandwich would go hand-in-hand with our white wholesale sourdough bread, creating a sensational dish for the tastebuds, and the digestive system. There's plenty more to this sandwich than what's in the name. Both the marinade and garnish are packed with Mediterranean zest that really give the dish an extra kick.
Crunchy Bread Salad
Staying with that Mediterranean theme. Our sourdough loaves have a knack of being centre of attention in every dish and now and again, they can be thrown into the mix of a delicious Crunchy Bread Salad. Olives, basil, ripe tomatoes, drizzled with both olive oil and vinegar and topped with parmesan cheese. Our salad is perfect for chucking a load of fresh leftovers together and creating something special.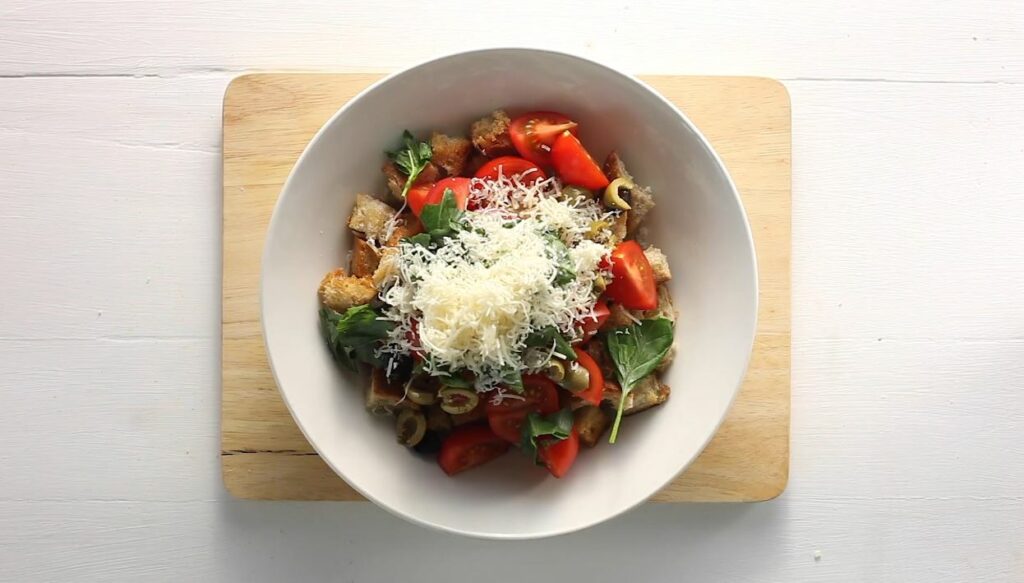 Cinnamon Rolls
Sourdough doesn't have to solely be used for savoury dishes; they look just as 'at home' in delectable, sweet treats like the Cinnamon Roll. Our wholesale sourdough bread balls can be used to the great advantage of wholesale bakers, introducing an option for customers to grab and go. Decorate the rolls with lemon drizzle to add some extra zing to the mix.
Garlic Bread
Not only does sourdough work well as part of the main course, but it can also be used as a brilliant side dish. Get ready for the long summer evenings and family gatherings with a sourdough garlic bread. a simple yet effective side plate, perfect for accompanying salad, pizza and pasta dishes. For inspiration on how to get the most out of your sides menu, check out our Garlic Bread recipe and see how you can make your side dishes your own.
Want to add sourdough bread to your product range? View our collection of wholesale sourdough bread products. If you need more inspiration to get cooking in the kitchen, view our latest recipes that utilise our delicious range of baked goods.