As temperatures rise outside, so too does the number of people wanting to eat out during Summer. As soon as you step outside on a warm weekend, you won't get five minutes down the road without noticing that trademark barbecue scent. There's nothing quite like it is there?
This season, fill your menu with new BBQ dishes, offering variations of everyone's favourite food from the grill: the burger. In these recipes (which all utilise Kara's wholesale bakery range), you'll find there's plenty of mouth-watering ways to take your menu up a notch, using ingredients you'll already have in the pantry.
Dirty Burger With Angry Sauce
When going for a burger off the menu, you might as well go big or go home! With our Dirty Burger, we don't think any of your customers will be wanting to grab their coats in a hurry. What seems like your typical BBQ burger, with its cheese slices, onion and cocktail gherkins, is turned up a few notches with the introduction of our Angry Sauce; a fiery mixture of mayonnaise and hot chilli sauce to give the dish an extra kick. With so much firepower, you need a bun to contain it all and our Gourmet MK5 Unsliced Brioche will do just that.
BBQ Pineapple Burger
One of the most divisive items you could see included on a menu. However, whether you love it or hate it, pineapple is here to stay. Fans of the Hawaiian pizza will be the first to tell you that sweet sensation brings some much-needed vibrancy to mealtimes during the summer. If you aren't feeling like sharing but still want that same feeling, the flavoursome BBQ Pineapple Burger, served on our Gourmet Sliced Brioche Style Bun, is the perfect option for the nay sayers out there, who'll revel in the looks coming from elsewhere on their table. And besides, it's them who'll be missing out!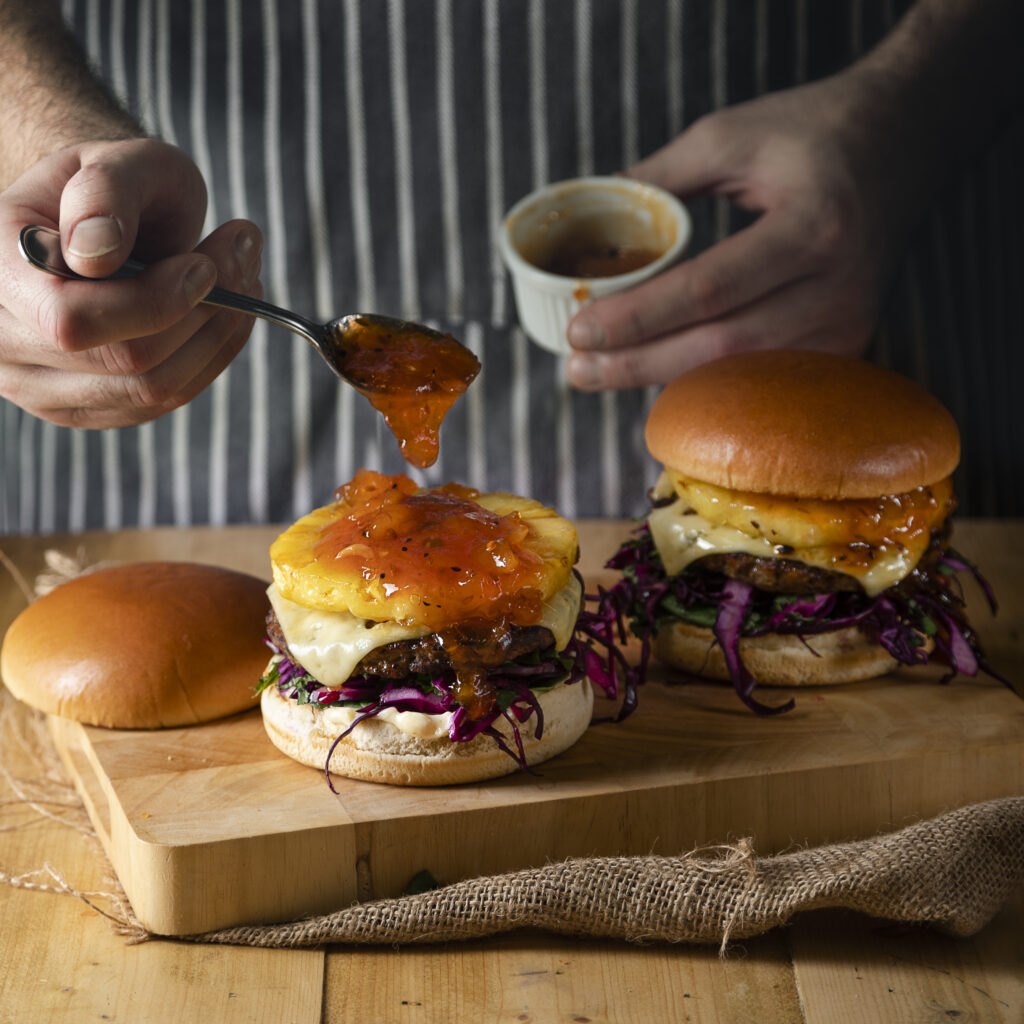 Pomegranate Lamb Burger
We really are pandering to the sweet and savoury lovers here, but with the weather getting warmer and the outdoors calling our name, why not? Let that summer breeze drift onto your menu with the Pomegranate Lamb Burger, giving your customers a tasty alternative to the standard beef patty. Bringing dill and mint sauce into the mix and encasing them with one of our Gourmet Sliced Brioche Style Bun, what you'll end up with is a surprisingly light and delicious addition to your menu.
Double Mexican Burger on Sourdough
Although burgers are very popular among restaurant-goers, they tend to get a bit boring. Sometimes, we just want to try something new! This Summer, give your customers something to get excited about with our Double Mexican Burger, topping two juicy beef burgers with rocket, guacamole, salsa and some crushed tortilla chips for added texture. While you're at it, pack all those flavours into a delicious Gourmet Sliced Sourdough Bun. Proving very popular during and after COVID, the addition of sourdough will be both familiar and welcome by your customers.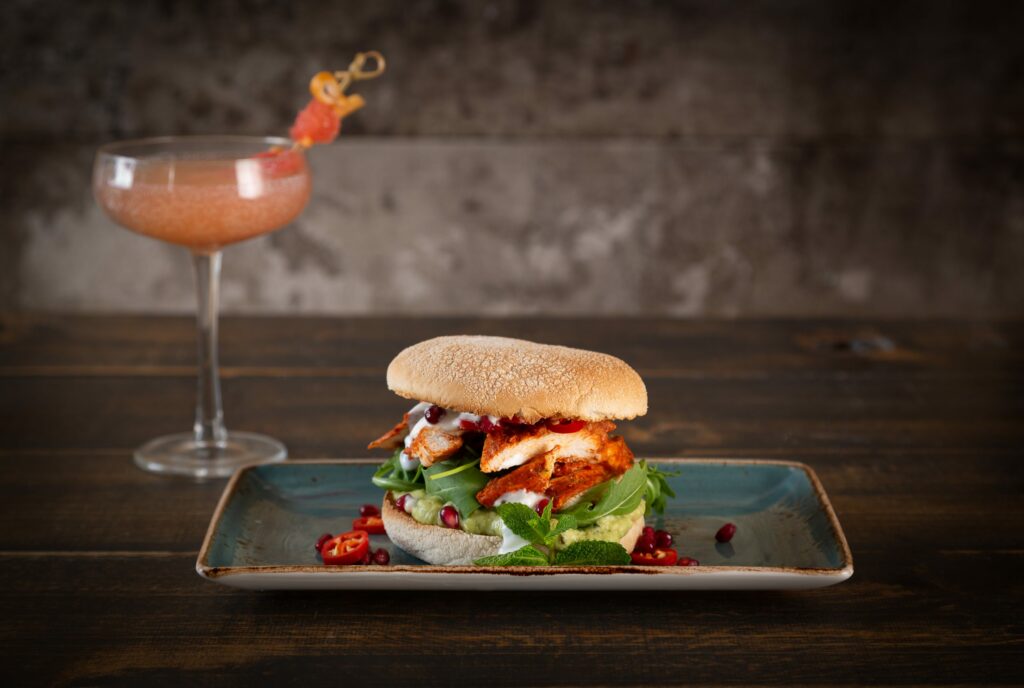 Simple Sunday Burger
Summer is about living for the weekend, checking the weather forecasts to see if it's warm enough to eat outside. However, while Saturday has always been more of an action-packed day, Sunday's mellowed feel makes it perfect to relax and enjoy mealtimes outside. Mixing barbecues and traditional Sunday lunches together, our Simple Sunday Burger offers the best of both worlds. Homemade beef burgers, topped with cranberry sauce, gravy and kale, tucked into a Gourmet Sliced Brioche Bun. What more could you want from a Sunday?
Looking for more inspiration for your summer menus? Check out our wide range of recipes, ready to view on our website.